What's On
Theatre Delicatessen's groundbreaking production returns to welcome the Tour de France to the UK
Pedal Pusher
Tours Gloucestershire and London soon!
Tickets on sale shortly – join our mailing list to be the first to know.
UK Tour
Sheffield, Furnace Park – July 2014
Evesham, Tour of Britain – September 2014
Central London, Mayors Festival – Sept / Oct 2014
Five years since its first performance, Pedal Pusher has been extensively reworked and re-imagined in response to the explosive admissions by Lance Armstrong.
"In Pedal Pusher what Theatre Delicatessen managed to do with a couple of plastic chairs and some cycling shorts was pretty spectacular." Critics' Choice of the Year 2009 – Time Out
"This very, very physical theatre show does justice to the toughest sporting event in the world, the Tour de France, with a muscular production that's quite exhausting, in a good way, to watch… nothing short of ingenious." * * * * The List, Edinburgh – Top 20 Unmissable Shows
Other Events Coming Up …
HOLY SH!T STAMP – FUNDRAISER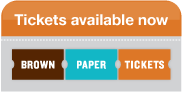 Fri 11 July | 35 Marylebone High Street
7:30 pm til late ~ Tickets: £10 / £8
Tickets available on the door
An evening of live music, live art and performances to raise money for the Edinburgh shows 'Guinea Pigs on Trial' and 'Are You Lonesome Tonight?'. There will be an auction of art works, Live DJ's into the night and a cheap bar – come and party! Line up includes:
Andy Field & Christopher Brett-Bailey
Ira Brand
Chris Thorpe
Foxy & Husk – Film
Richard DeDomenici
Gaia Harvey Jackson, Sara Zaltash
Live! Art Sale – work by: Peggy Shaw / Lois Weaver / Julia Bardsley / Bobby Baker / Chris Thorpe
Are You Lonesome Tonight? / Guinea Pigs on Trial
* * Edinburgh Previews * * DOUBLE BILL!
9 & 10 July | 35 Marylebone High Street
7:30 / 9:00 pm ~ Each preview 60 mins
Performance duo Sh!t Theatre and solo artist Ellie Stamp team up for an
exclusive night of Edinburgh previews at Theatre Delicatessen.
Sh!t Theatre follow up their multi-award winning show Job Seekers Anonymous (2013) with Guinea Pigs on Trial - where they find out – using spoken-word, song and satire -  if pharmaceutical trials are a good cure for an empty bank account.
Are You Lonesome Tonight?  asks the audience to think about how we define and measure 'madness', it uses interactivity, imagery, music and game play to examine our understanding of delusion and identity.
Come and see both shows before they head to the Summerhall at the Edinburgh Fringe this August! | BUY TICKETS
HEIST
Opens 15 July | 35 Marylebone High Street
differencEngine's sell-out immersive theft experience returns to Marylebone Gardens.
Find out more…
MERIDIAN
17-20 July | Latitude Festival
Cross Collaborations' show MERIDIAN invites you to sink into a mountain of sand, notice the calm, and settle inside a space of subtle and constantly shifting connections.
Developed for SPACED 2014 - the piece is a
ritualistic work which evokes the truth of inter-being. Pioneering a new type of one-on-one performance art, Meridian uses experiential immersion to encourage "presencing". MERIDIAN grew from a desire to reclaim politics through radical acts of generosity and kindness.
Here at Theatre Delicatessen we're in the process of developing our next production Great White Unknown. We aim to stage this production in London in Autumn 2014.
We are also developing an immersive theatre show for Children (going live in Sheffield Winter 2014).
Theatre Delicatessen also plan to host an exciting 'Horror Souk' – a festival of immersive theatre ( much like SPACED 2014 ) featuring work from emerging artists in the North of England.
WATCH THIS SPACE…